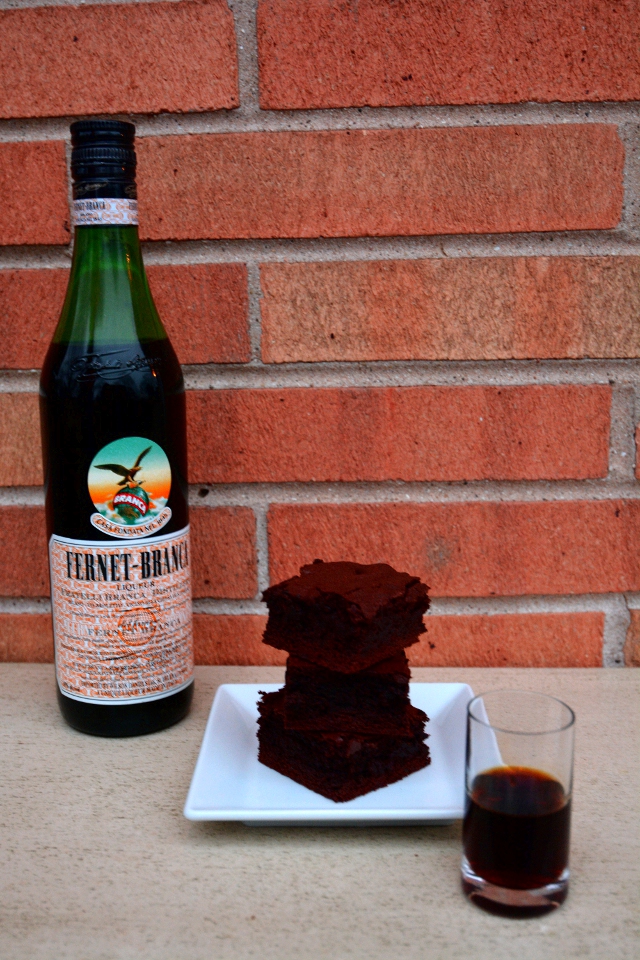 I received product and a gift card to facilitate this post. All opinions are my own.
Today is National Brownie Day. Yes the intense urge you feel to celebrate may be overwhelming but allow me to aide you! Take a deep breath. Don't forget to breath out. Clear your mind of everything but chocolate. Then grab some Fernet-Branca and prepare to get mixing.
Baking is great. However, there is always an easy way to up your level. Adding in quality flavors is a quick way to make your recipe taste even better. There is no better way to do this than by relying upon ingredients you'd normally drink. There is no candidate more suitable than Fernet-Branca. A digestif or bitter or liqueur. You can call Fernet-Branca many things, but most of all this secret recipe is actually a combination of 27 herbs. That's 27 ingredients that are good for you in one sip! Fairly intense.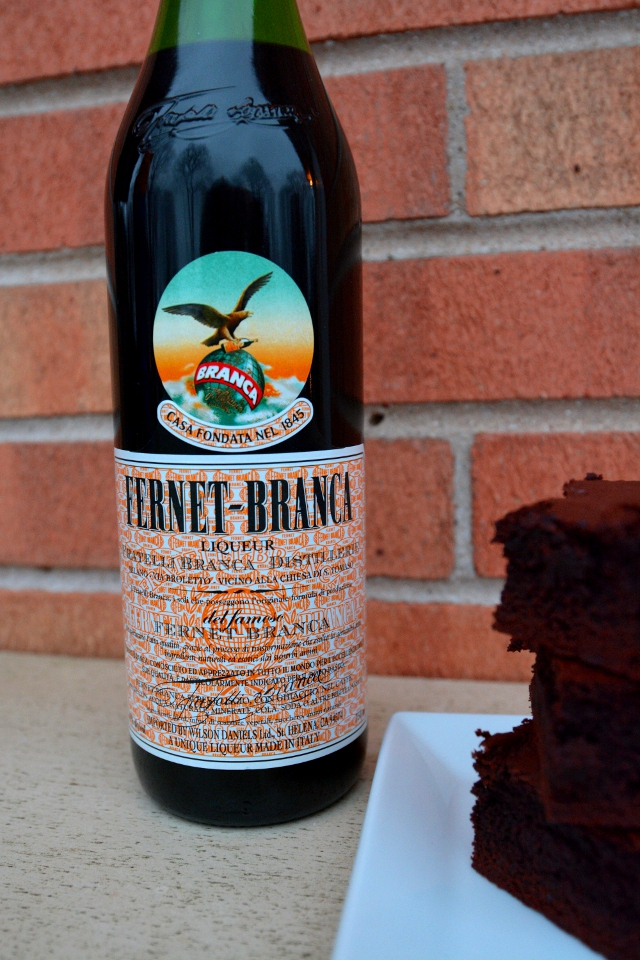 If you become overwhelmed at any point during this recipe, feel free to take a sip of Fernet-Branca. Right out of the bottle if you like! I don't judge! Besides you have to taste it, right? To make sure it pairs well with chocolate! As head chef you must take all those hardships head on and overcome adversity with a shot glass in one hand and a whisk in the other!
All the way from Milan, Italy in 1845 Fernet-Branca has thrived to bring you a healthy liqueur. This is a bitter and pairs excellently with an already bitter dark chocolate. Adding a few spices and some sugar and you'll have delectable brownies just in time for National Brownie Day! You certainly can't pass up this most sacred of days!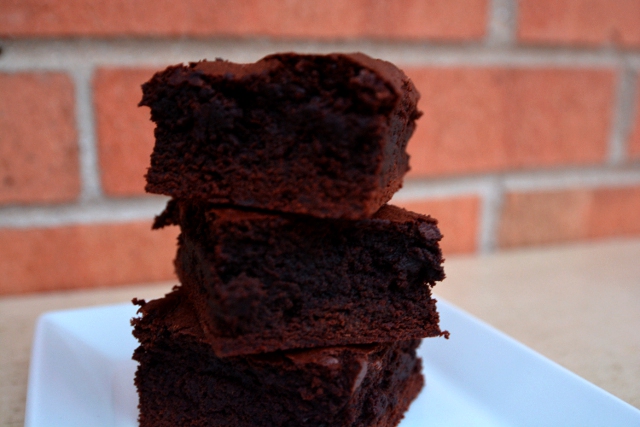 This is going to be a powerful chocolate experience. Once you mix your batter your nose will know this is not your average brownie recipe. After you open the Fernet-Branca expect your kitchen to take on a new aroma. I think there are bonus points to be won in having your family think you are fresh from Milan. If you really want to enjoy the flavors of Fernet-Branca, pour yourself a glass to go along with your brownies!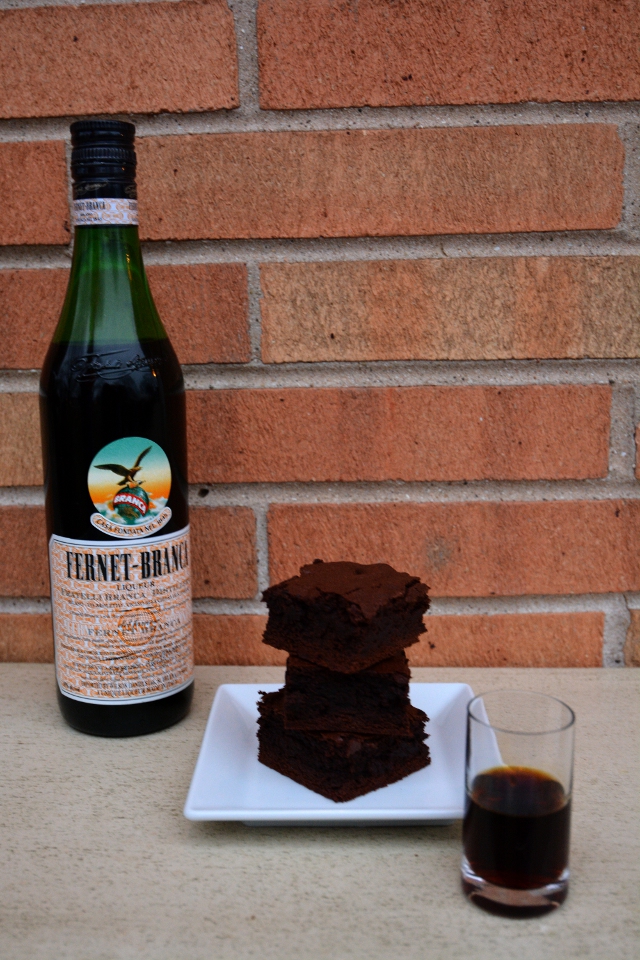 Festive Fernet-Branca Brownies
2015-12-03 13:18:23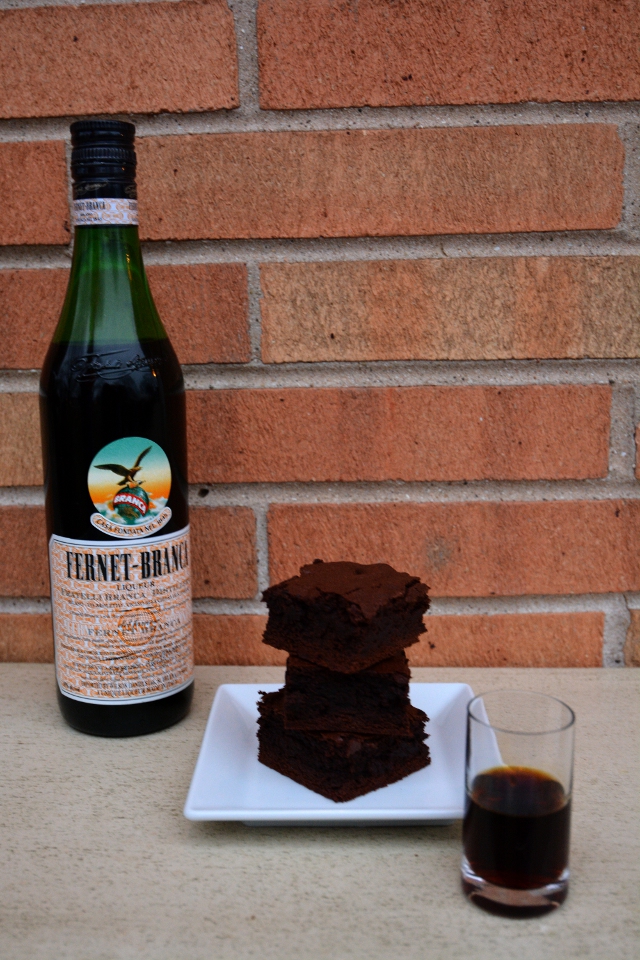 National Brownie Day is here. No better way to celebrate than with indulgent Festive Fernet-Branca Brownies!
Ingredients
5 ounces bittersweet chocolate, chopped
2 ounces unsweetened chocolate, chopped
8 Tablespoons unsalted butter
3 Tablespoons cocoa powder
1 1/4 cup sugar
2 eggs
2 teaspoons vanilla extract
1/2 teaspoon baking powder
1/2 teaspoon salt
1/2 teaspoon espresso powder
1/2 teaspoon cinnamon
1 ounce Fernet-Branca
1 1/2 ounces Dorda or whiskey
1 cup flour
8x8 baking pan
Instructions
Melt your three chocolates with the butter in a small sauce pan. Allow to cool slightly 10-15 minutes.
Whisk together everything in a large mixing bowl but your flour.
Pour the chocolate mixture into mixing bowl and whisk to combine.
Gently mix in the flour until just incorporated and no white streaks remain.
Pour into the pan lined with aluminum foil and greased.
Bake at 350°F for 35-40 minutes. You can test them with a toothpick. When it comes out clean they're done!
Enjoy with a glass of Fernet-Branca. (Optional)
Rosie Discovers https://rosiediscovers.com/