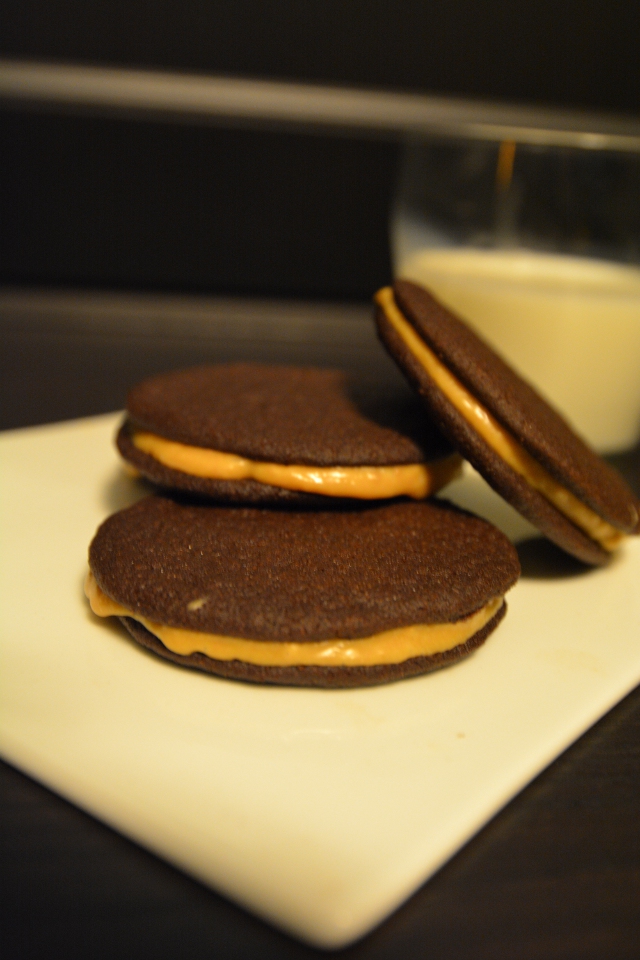 We're not talking the store bought brand. However, these cookies are closely resembling the famous cookie. They are of course completely homemade and from scratch. I wish I could take credit for the recipe, but I myself received them in a past cookie swap from With Lovely. If you ever thought that those black and white sandwich cookies were delectable then prepare yourself for even greater joy.
We needed a recipe that was swappable. As our good friend Natasha Nicholes is hosting a holiday cookie swap. We are a tiny bit out there. Sometimes our recipes can be too adventurous for everyone so we decided upon this Homemade Oreo recipe. We're bound to meet some new smiling faces.
These have a one two punch. Even if you're a twister like myself. You will still enjoy both parts of this cookie. The outside is a dark chocolatey slim round. Crunchy and perfect if slightly more fragile than your average sandwich cookie, but they make up for it in flavor. Then there is the filling which is caramelized white chocolate. We're talking golden brown perfection that at first glance may look like speculous, but this is a different kind of heaven.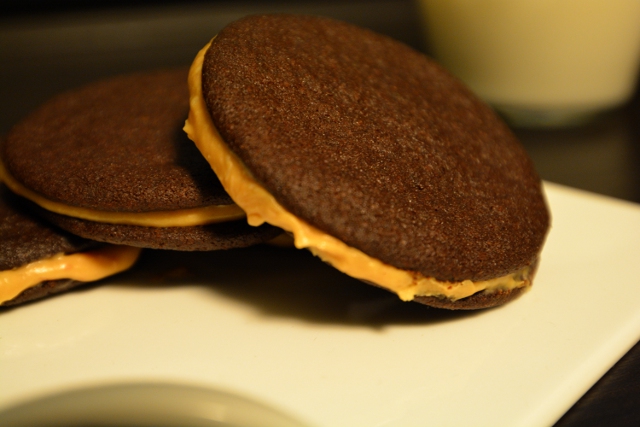 All in all the hard part is managing your time if you're making more than one batch. You can caramelize your white chocolate ahead of time and even make your cookie rounds too. There is a tiny bit of a learning curve to assembling these. You have to decide what you golden ratio is literally. How much are you putting between each one and then gently pressing them closed. Gentle is key because you can snap your cookies. They are quite thin and you will have to eat the 'bad' ones yourself. A hardship I can attest to quite easily. You understand what must happen. Just probably try to share a few of them. You know only with your favorite people.
This is one of those recipes that we 'lose' each year. The kind you only make around the holidays because I don't need to be eating them all the time. I only have so much willpower. This makes them more special and at the same time means that I regret sharing, but it must be done so I can fit into all of my clothes. Although, Santa would probably give me his jacket for these cookies. Heck, maybe he'd be willing to deliver to my house first! Score!